Thank you for your entry in the MIYOTA Watch Design Contest.
The design contest committee that includes our in-house designers at MIYOTA, has selected
5 excellent works from various aspects such as creativity, aesthetics, and storytelling.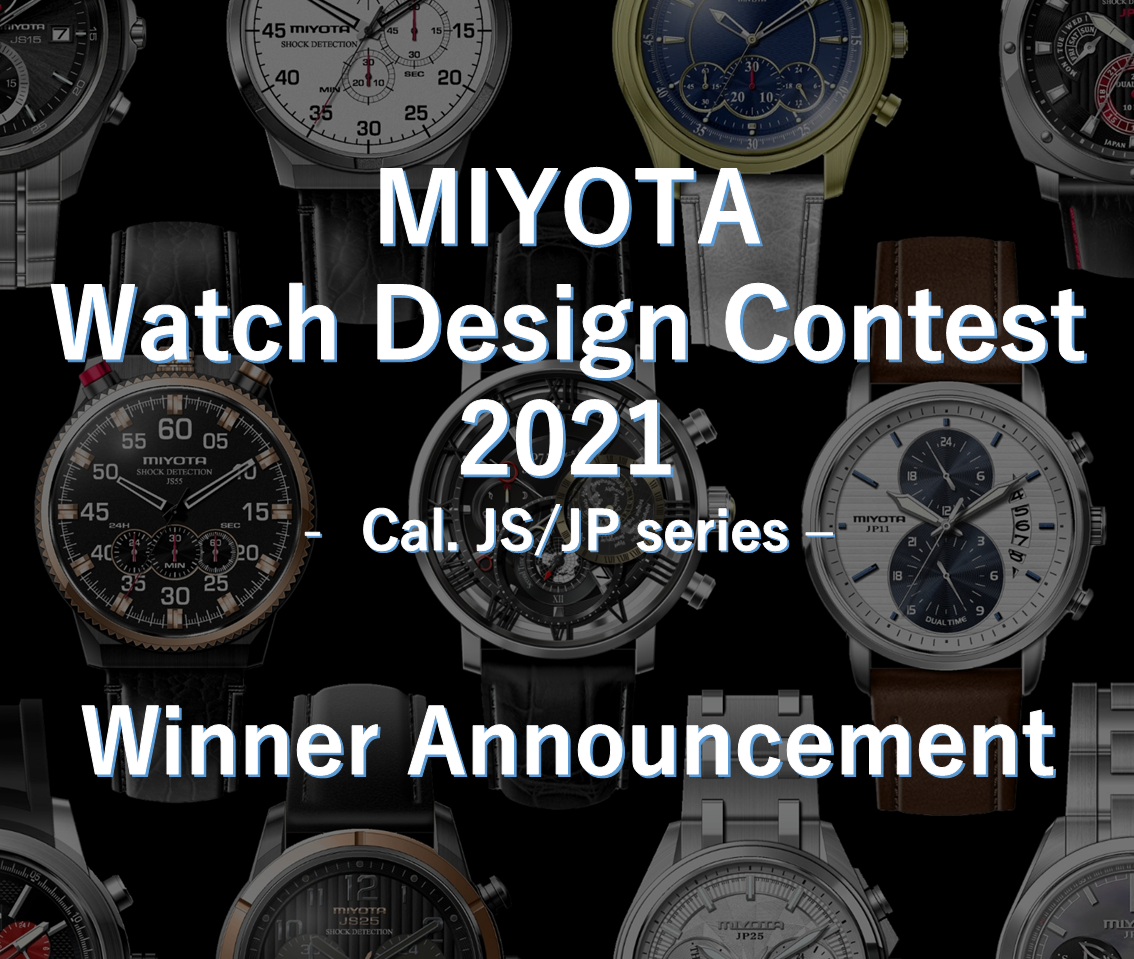 GOLD
Designer: Phillip Plimmer
Country: Canada
Cal.Code: JS36
Company: ASPECT DESIGNING

SILVER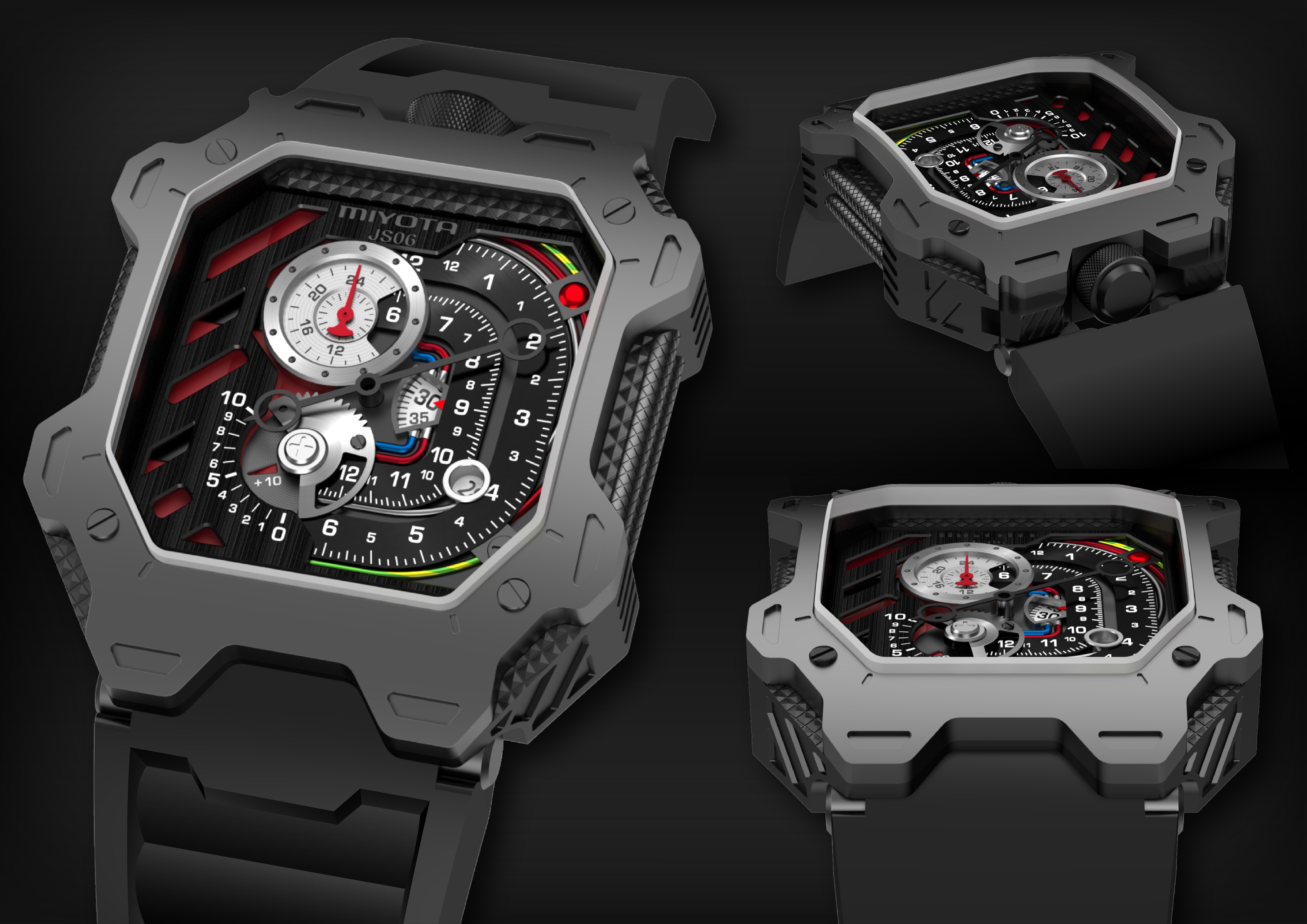 Design Name: DAMOCLES
Watch Designer: Chan Fai Ho (Viper)
Product Engineer: Chan Lap Pang (Donald)
Project Consultant: Law Tang Kit (Leger)
Country: Hong Kong SAR
Cal.Code: JS06
Company: HEROMEX Watch Company Limited

BRONZE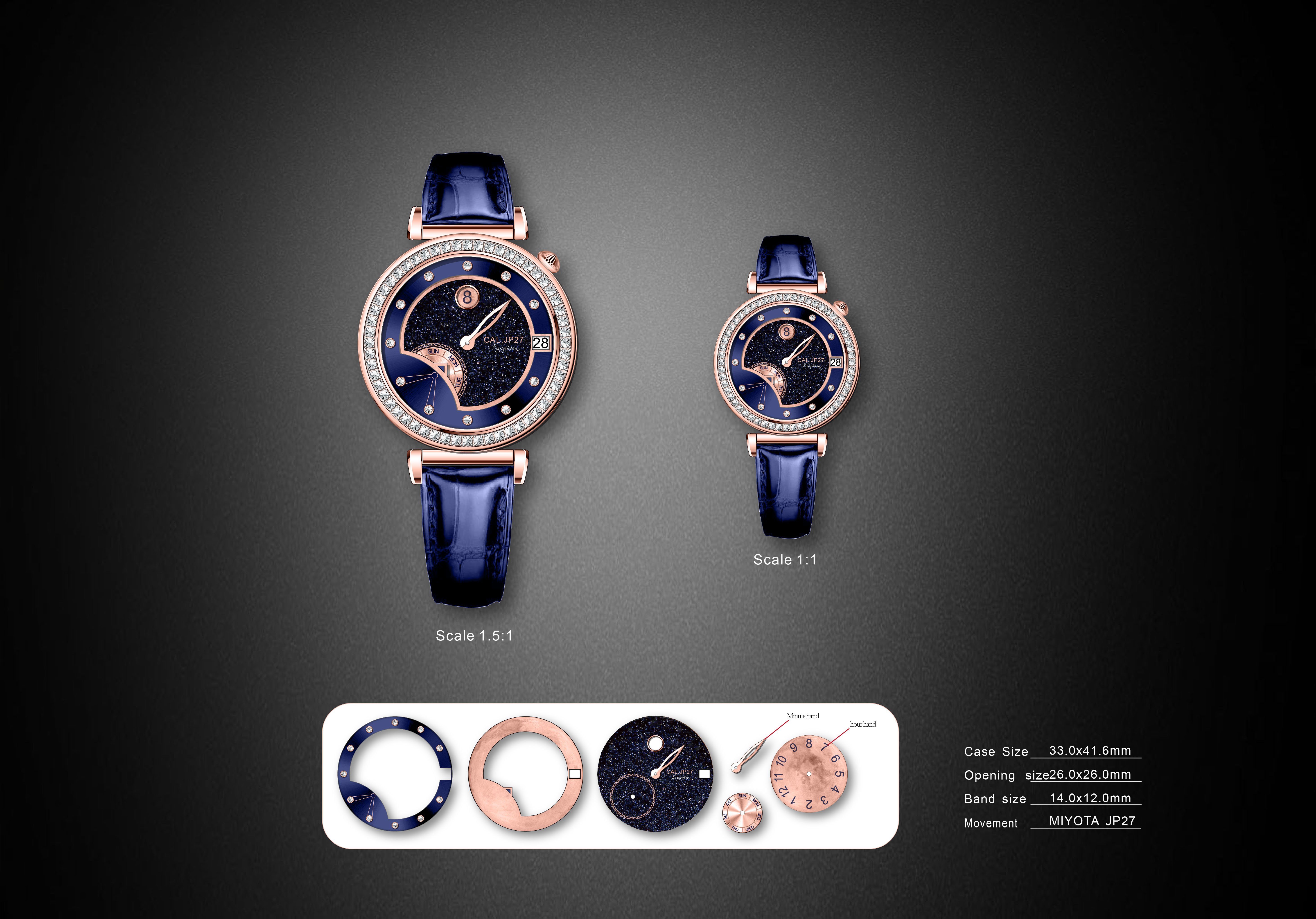 Designer: Zhou Kun
Country: China
Cal.Code: JP27
Company: Guangzhou Gemax Watch Co., Ltd.

Honorable mention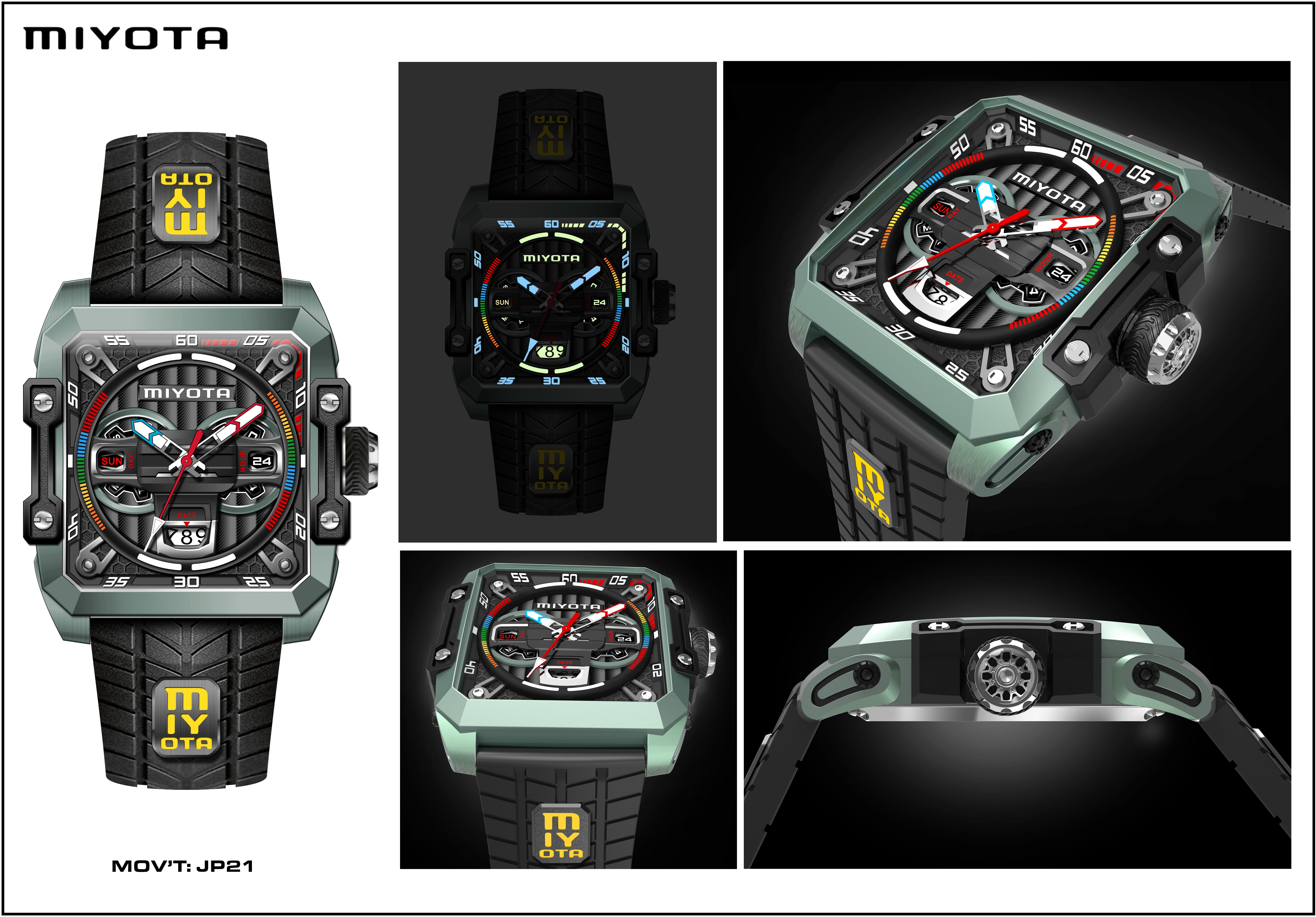 Designer: Kenny Lim Ming Kuang
Country: Malaysia
Cal.Code: JP21
Company: A.D. Time Sdn Bhd

Honorable mention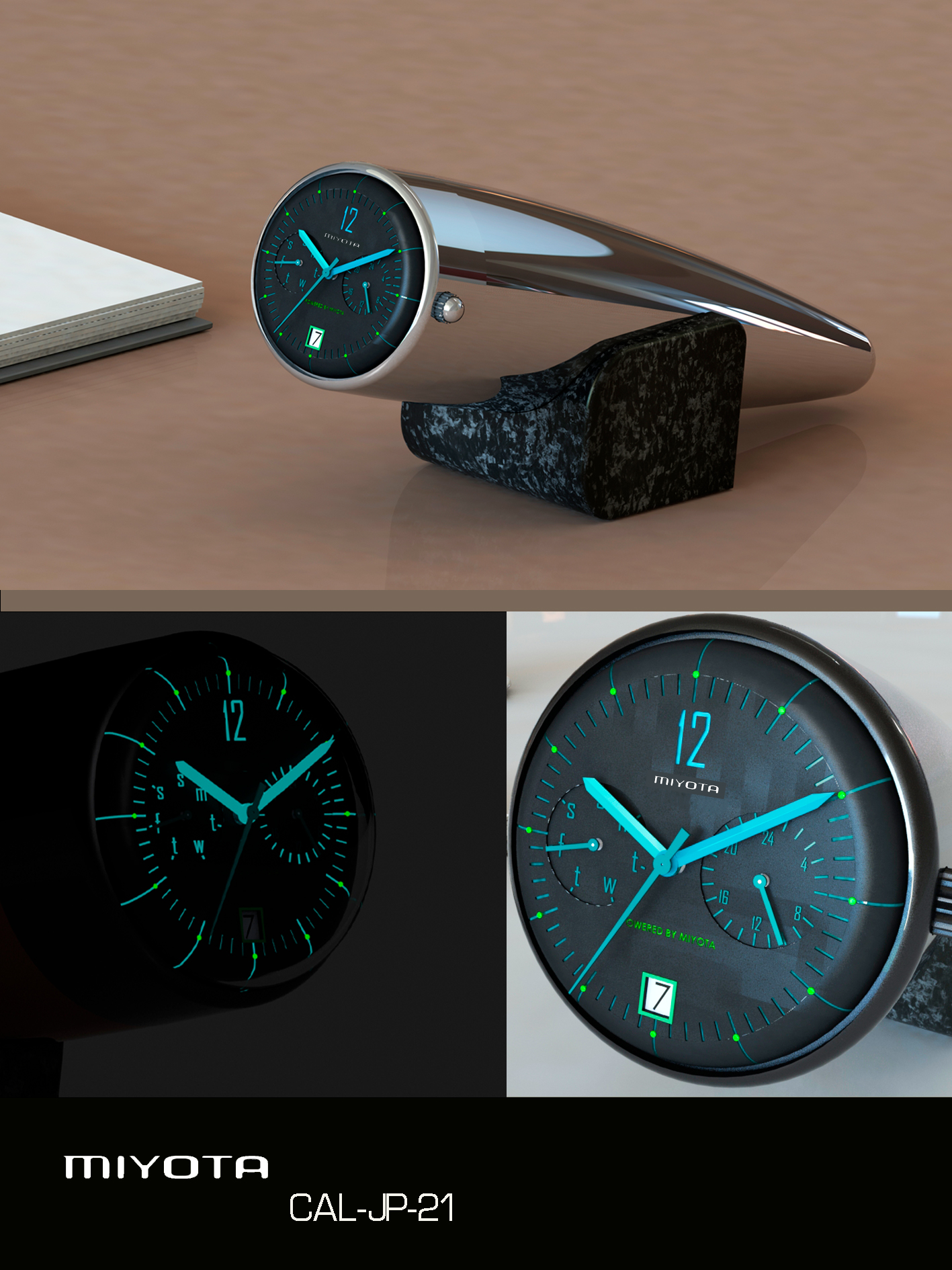 Name: Mauricio Londono
Country: Colombia
Cal.Code: JP21
Brand: LOndOnO
We hope you enjoyed designing a new watch with the MIYOTA movement.
MIYOTA movements truly come into their own when they are incorporated into a beautifully
designed watch, and we strives to continue to be a partner in attractive watch creation.
Thank you very much.