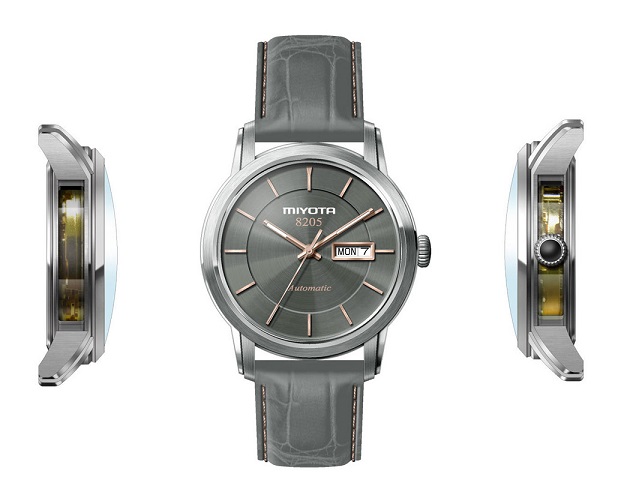 The "see-through caseback" has been one of the important aethestic features for a mechanical watch.
The precise yet romantic motion of the rotor fascinates not only watch lovers but also ordinary watch wearers.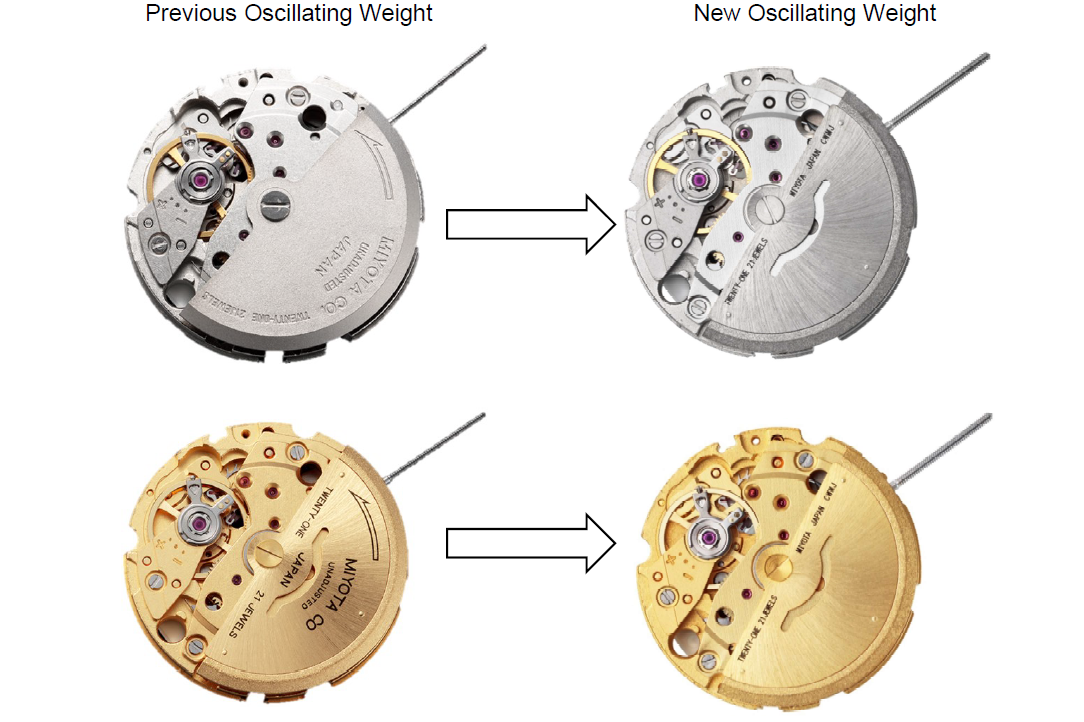 This time, the surface finish of the rotor for the Cal.8215 and Cal.8205 have been upgraded to better suit see-through caseback designs.
For more details :
Other MIYOTA's mechanical movements such as Cal.8N and Cal.82S series are also equipped with different rotor designs that are also suitable for see-through caseback designs, displaying the ensemble of the mechanical movements.