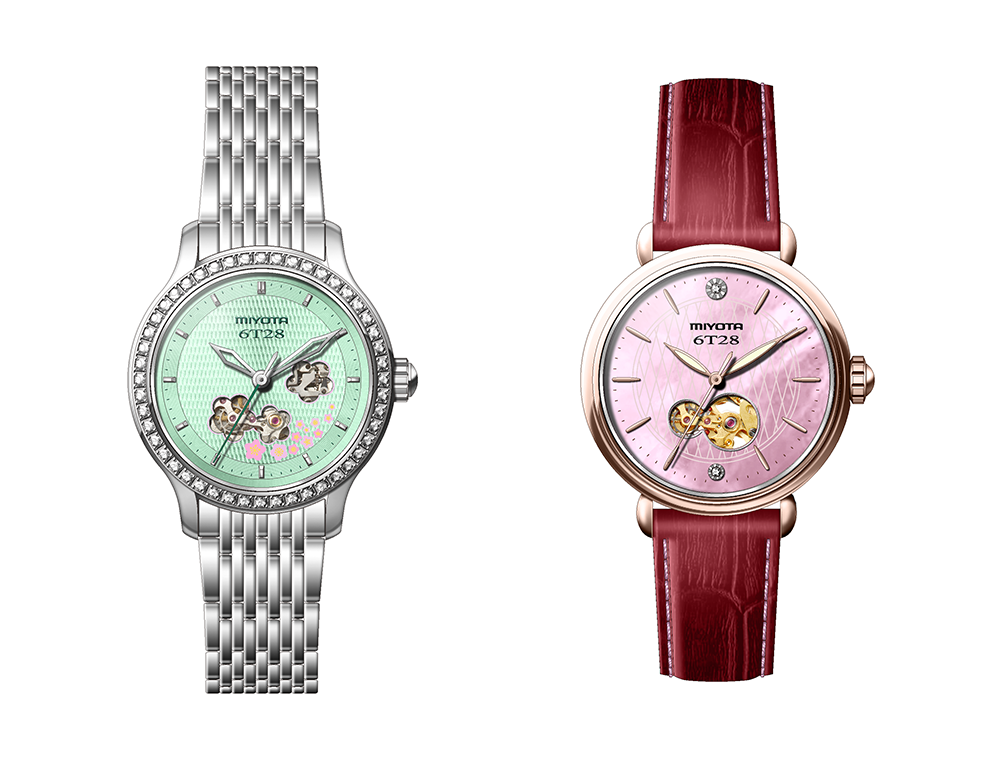 MIYOTA's Caliber 6T series will be available again very soon. At 8 ¾''', it ranks among the smallest automatic movements in the world.Perfect for small, elegant timepieces, the Caliber 6T can fit in a case as small as 24.1mm (diameter) x 9.38mm (thickness)*.With the same high beat of 28,800vph as the Caliber 90/91, the 6T series boasts a smooth sweeping motion of the hands and superior time-telling accuracy.
There are five variations: the Caliber 6T15 with date, the Caliber 6T51 with day-date (in silver or gold) and the transparent skeleton 6T28 (in silver or gold). With this line-up, finding a movement that matches your specific design needs is easy.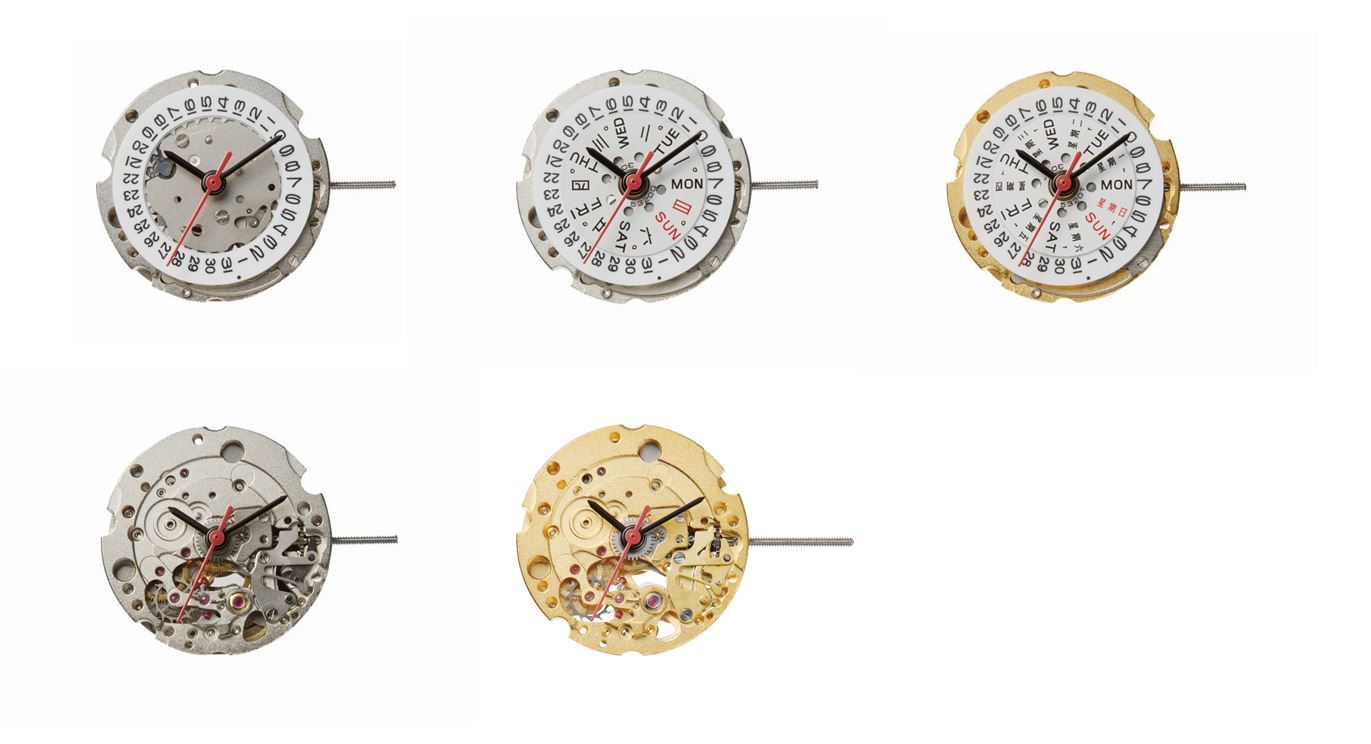 Like the Caliber 82 and Caliber 90 series, the look of the Caliber 6T emphasizes the idea of "the movement as a machine" and can work with a broad range of watch designs.
Product specifications 
Calibrer
6T15
6T51 6T51Gilt
6T28 6T28Gilt
Size
8 ¾'''
Height
5.98mm
5.23mm
Function
3 hands
Date
Day/Date
Skelton
Automatic and hand winding
Quick Date Setting
Power Reserve
40 Hours
振動数
28,800 ph
Jewels
21
* The dimensions provided are reference values based on MIYOTA in-house design standards. The design, specifications and quality standards of actual watches may be different.